Online Casino Real Money Sites in South Africa 2023
Who doesn't love the thrill that online gambling real money South Africa in an online casino gives you? Yes, online slots are a fun game that can be cinematic in and of itself, but let's agree, the real fun is getting a huge win. You might have played blackjack and other card games with friends. Perhaps you even visited online casinos offering to play slots, roulette, and other games for fun.
But you never tried online casino gambling for real money, and that's where the real fun is.
Show More
Below are the top 10 online casinos for real money in South Africa by different criteria:
| | |
| --- | --- |
| 🥇 ZAR | Leading real money SA gambling site |
| 🤑 Yebo | Best casino with the fastest payouts |
| ⚽ 10Bet | Finest sports betting section |
| 💵 Spin247 | The smallest minimum deposit amount (R15) |
| 💻 Galactic Wins | Best website design and easiest navigation |
| 💰 Punt | Biggest no deposit bonus (R350) |
| 🎰 Tusk | The largest number of casino games |
| 💳 Yeti | Best deposit & withdrawal options offered |
| 📱 SpinBetter | Top real money casino app |
| 🎁 Kings Chance | Most generous welcome bonus offer (R35000) |
Best Real Money Casinos South Africa
Advertising Disclaimer
CasinoHEX.co.za is an independent review website that helps South African players to make their gambling experience fun and secure. We share useful guides, gambling tips and evaluate games, casino operators, and software providers at the website. When our site visitors choose to play at one of the listed and recommended platforms, we receive a commission. However, our team of gambling experts lists only trusted and reliable brands that meet strict criteria and provide high-quality service.
While visiting a land-based casino is a great experience, you can't do that every day. Some online casinos that accept Rand deposits can give you an equally great experience that is just a couple of clicks away. You can join an online casino from any location. From the comfort of your home or in an airport line, you can get that adrenaline high you crave.
This guide gathers the best online casino sites for real money available to players from South Africa. You'll enjoy the excellent real money casino game selection, generous promotions, fast and reliable deposits and withdrawals, etc. The best real money casinos we picked have valid licenses, and they guarantee secure and fair-play conditions for all SA players.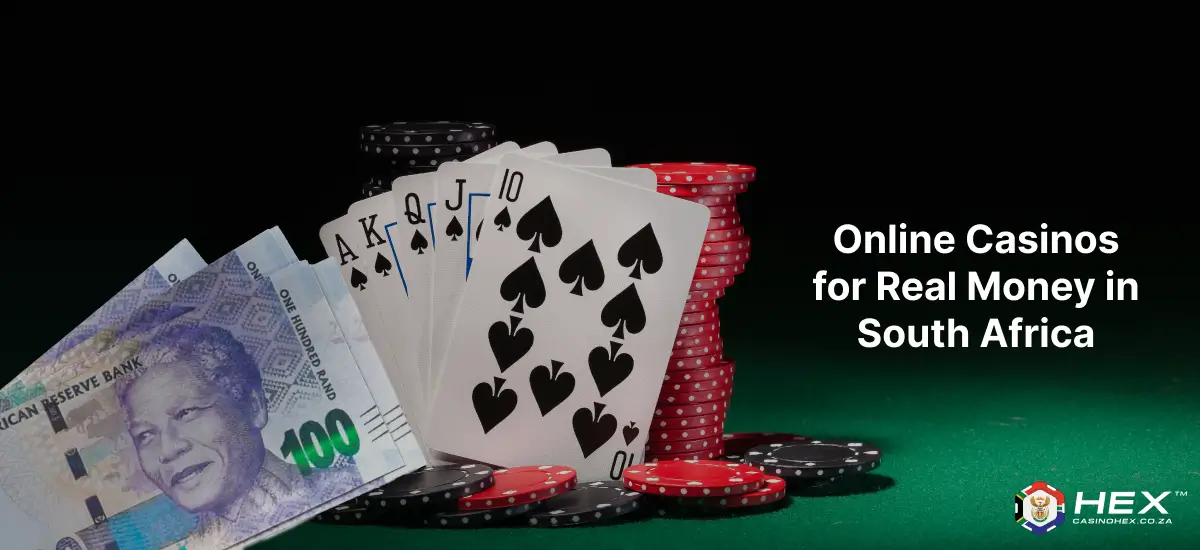 But that's not the only thing we'll discuss on this page. It will cover the following topics:
But choosing the best online real money casino sites might be rather tricky. There are a lot of factors that contribute to the trustworthiness of the best gambling sites in South Africa. Withdrawal and deposit restrictions, promotions, a proven withdrawal history, etc.
CasinoHEX is here to help you to find out the best online casinos real money. We employ industry experts and professional gamers to test out the best real money online casino sites played for real money online so that you don't have to.
Are Real Money Games Better Than Free Games?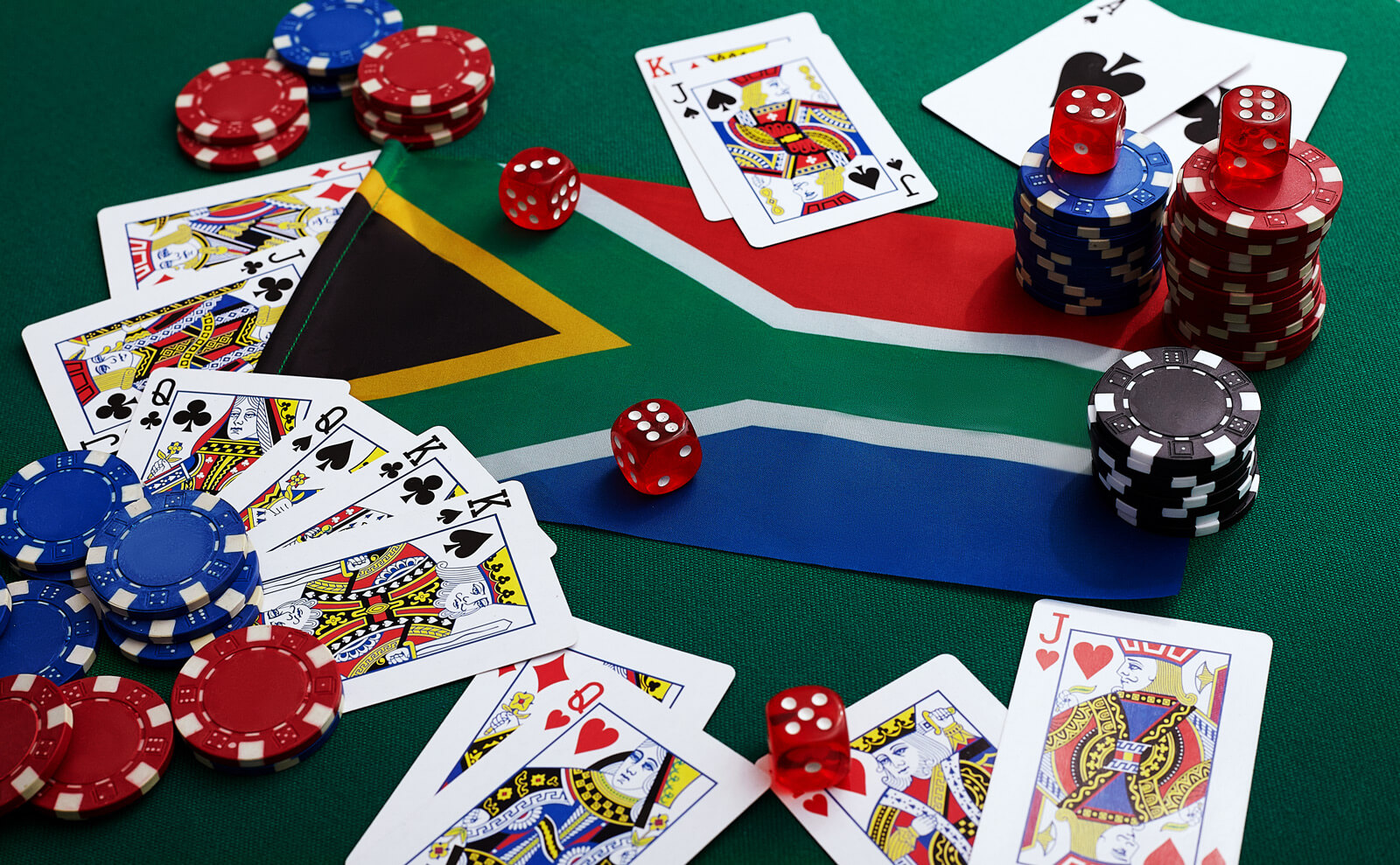 There's nothing wrong with playing for fun. But the general consensus is that online gambling games for real money take the entire experience to the next level.
What benefits do they deliver to SA players? Here are the expectations when playing in real money online casinos:
More games are available. Even the best real money sites only offer a portion of their games as free demo versions. It's only possible to unlock the entire library with actual cash.
Generous bonuses. New casino players can expect incentives to join a particular real money online casino South Africa. Most real cash casinos also offer loyalty programs and special promotions for regular visitors.
Adrenaline levels go through the roof. Real money casino games will keep you at the edge of your seat at all times. They capture attention and require maximum engagement, making them ideal for those looking for a thrilling experience.
Live gaming rooms are available. Most gaming sites offer live casino tables, but only to players willing to invest actual cash. You'll feel like you are in a land-based gambling facility, so don't hesitate to try this.
How We Review Online Casino Real Money Sites
CasinoHEX provides a list of the best South African online casinos to play for real money. We do that so that you don't have to find the one that suits you through your own failures. Our team of experts and experienced casino players is constantly on the lookout for new real money casinos to update the rating and write a casino review.
We cannot disclose all criteria and methods that we use in our work to rate brands, but we can give you a brief outline of what we pay attention to when we review a casino to give you an idea of how credible our list is.
Does a Casino Accept South African Players
This one is a no-brainer. Our experts only work with casinos that will accept you, so this step is rather self-explanatory. We also specifically focus on the casinos that accept wagers in ZAR, as this saves you money on currency exchange.
Background Check
First, we run a series of background checks on the site in question to confirm its ownership and the credibility of the information it provides. We focus our attention specifically on the licensing information, to prove that the licenses are not fake, and the casino is indeed supported by the organizations it claims to be in partnership with.
Legal Terms
We study all the legally binding claims by the casino, to determine the fairness of their terms of use. For instance, a common trick in many rogue casinos is lowering withdrawal limits to such a sum that it is virtually impossible to cash out any significant win. Others strip you of your fairly won money by claiming bonus abuse where there wasn't one. We investigate all the terms of use to determine whether a casino will be able to pull that, or any other trick on you.
Bonus System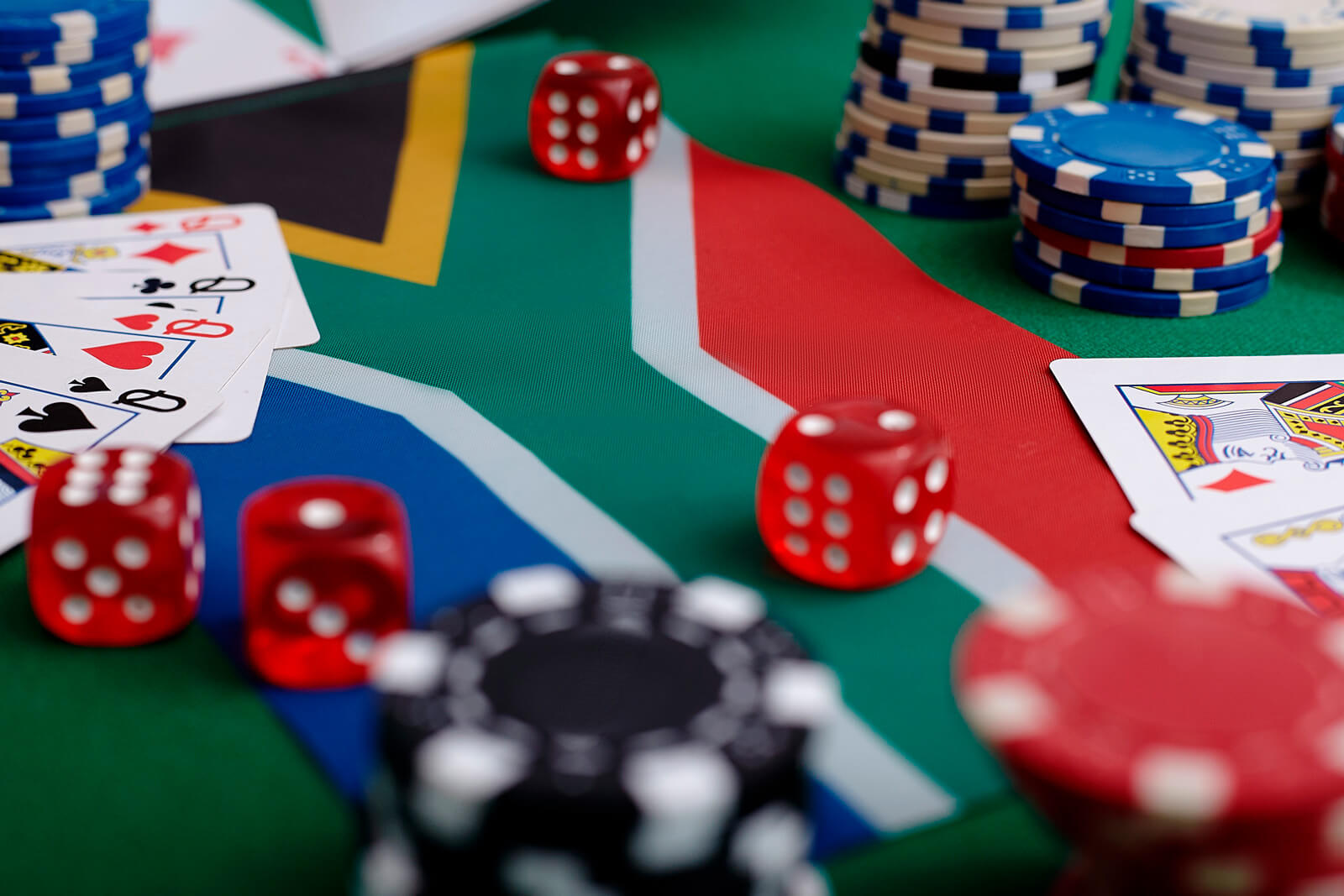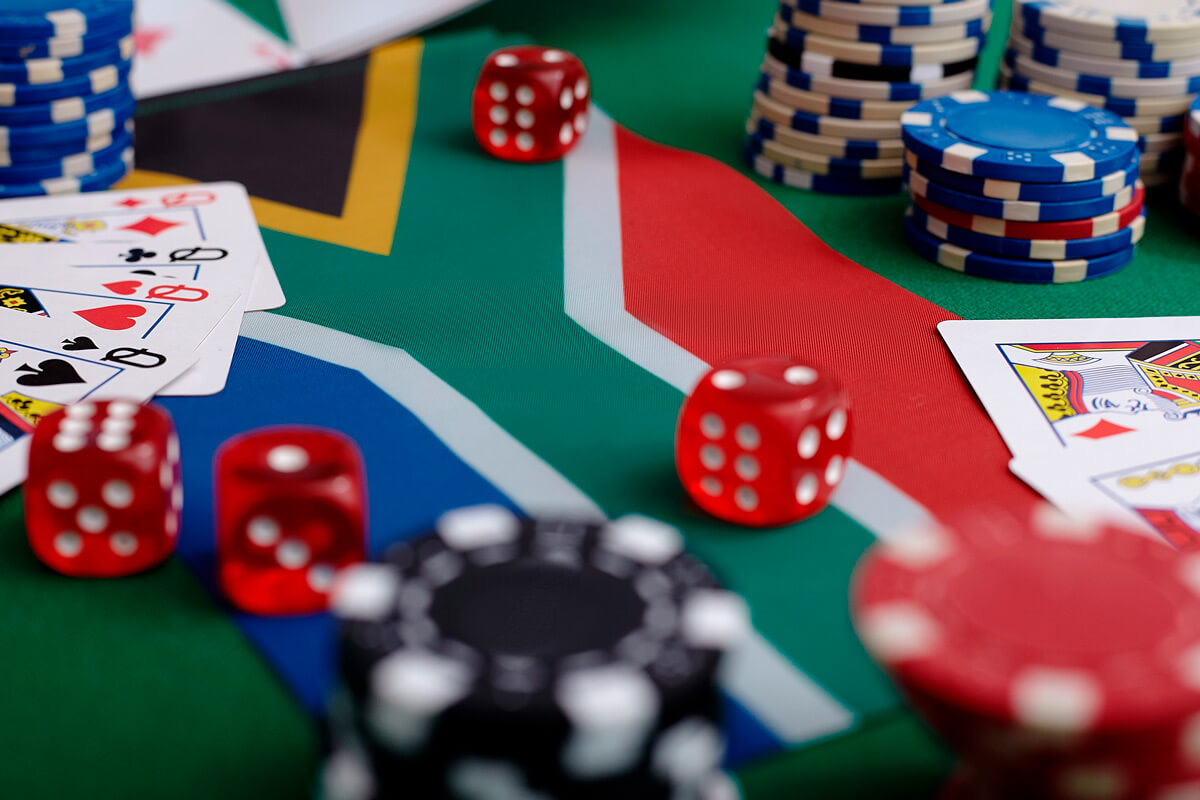 Our experts study the bonus system and bonus codes of the casino in question. This allows us to give you advice on how to better deposit your funds and receive the most out of a casino. There are many factors, like matchup percentage, playthrough, and withdrawal limits, that we take into consideration.
Experience
Our experienced gamers spend a significant amount of time browsing the casino we are reviewing. They play the real money casino games, participate in the tournaments, do everything that a regular gamer would do. We only give a casino the highest mark, if our entertainment professionals rated it well.
Consistent Payouts
Inevitably, our gamers win some, and then it is time for the next step of the procedure. Testing whether the casino payout stays true to the terms of withdrawal, they put on their site.
Quality Support
Last, but not least, we test a casino's support very carefully, measuring its effectiveness across multiple metrics. One day their lazy work can cost you money, and we want to eliminate that possibility.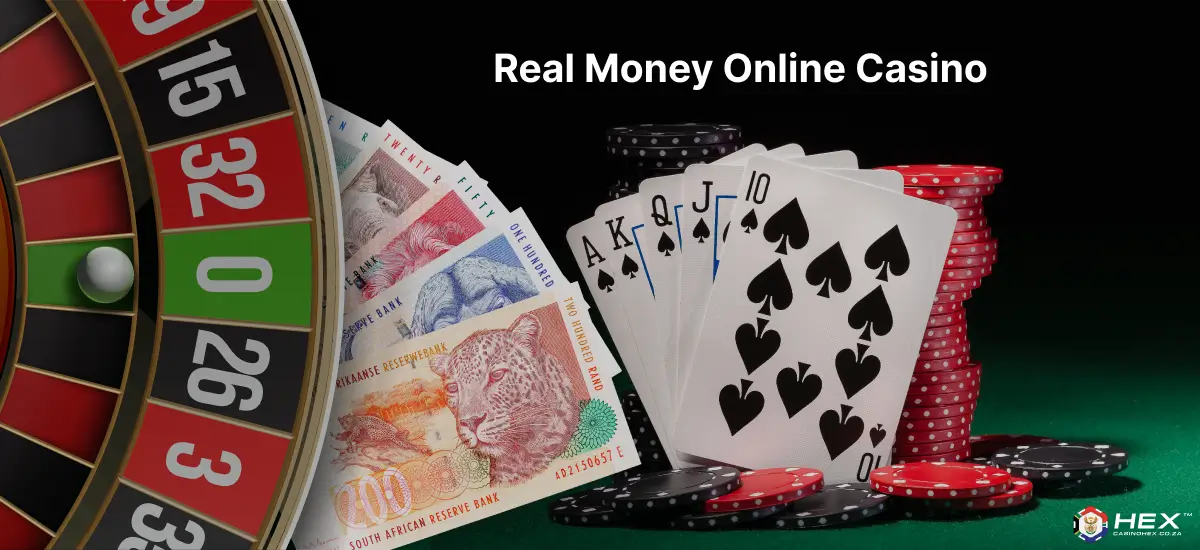 South Africa's Best Online Casino Site in December 2023 Defined
| No | Casino Brand | Welcome Bonus | Number of Games | Minimum Deposit Amount | Visit Casino |
| --- | --- | --- | --- | --- | --- |
| 1 | ZAR | 200% up to R30,000 + 30 FS on Big Game | 260+ | R55 | |
| 2 | Yebo | R250 FREE Chip or 150% + 35 FS | 190+ | R25 | |
| 3 | Tusk | 100% up to R15000 + 300 FS | 6579+ | R50 | |
| 4 | Spin247 | 100 FS or R15000 + 100 FS | 170+ | R15 | |
| 5 | 10Bet | 100% sports bonus up to R1,000 | 363+ | R100 | |
| 6 | Punt | 200% + 50 FS or R350 FREE Chip | 182+ | R25 | |
| 7 | Kings Chance | R35,000 + 150 Free Spins | 500+ | R60 | |
| 8 | Yeti | 100% up to R3333 + 50 FS 100% on Book of Dead | 1500+ | R100 | |
| 9 | Galactic Wins | R100 or R22,500 + 180 FS | 2286+ | R300 | |
| 10 | Betway | 100% | 511+ | R5 | |
Pros and Cons of Online Gambling with Real Money
Nothing is perfect, and neither does real online gambling escape this gruesome reality. So, what are the numerous pros and cons of online casinos played for real money? Let's delve deeper.
On the Positive Side

Play it anywhere
The variety of choice
Unique games
Live casino
Different budgets
Free spins
Bonuses
Promotions and tournaments
Jackpots
On the Negative Side

Addiction, financial ruin, and other ills
Rogue casinos
It is incomparable with a land-based casino experience
On the Positive Side
Play it anywhere

One of the most obvious advantages of gambling online rather than in a land-based casino is that you can play it virtually anywhere. Whether it's your home, a public park, or even a coffee break at work, you can have some fun, provided you have a device capable of accessing the Internet and Wi-Fi or data.

Being mobile-friendly, and not being tied to a specific location also means that you save a significant amount of money on a trip to a land-based casino. Going to Las Vegas will probably cost you a fortune, but even traveling to Johannesburg, Durban or another city that has casinos, if you're not local is rather expensive. You'll have to pay for hotel and food, that is not going to be cheap in an entertainment hub. In an online real money casino, you pay exactly zero Rands in additional costs, just gambling.

The variety of choice

If you have ever been to a land-based casino, you must know how many slot machines they have on. Some South African real money online casinos have up to two thousand of them. But is that a great choice? Most of them are cabinets from one developer, that may have from one to dozens of games, but you won't find too many different games if you switch the seat.

In the best online casinos for real money, the situation is quite different. Depending on the casino itself, there may be anywhere from 300 to 3000 games for you to choose from.

Unique games

These many games in an online casino for real money may include some kick-ass new-age games from developers like Yggdrasil, that are not available in land-based casinos. Many games to enjoy online gamble real money have such features as interactive gameplay, cool graphics, advanced animation, or cinematic cutscenes, are either only available online, or will take a long time to be integrated into a real cash casino cabinet.

Live casino

If you prefer the experience of playing with a real person dealing your cards and taking your bets, that's totally fine in many top real money online casinos. A lot of real online gambling for real money South Africa sites offer live casino, a video chat with a croupier that does exactly what a croupier in a land-based casino would do. Thus, the joy of real money roulette, poker or blackjack is not completely lost on you.

Different budgets

Both the best land-based and top online real money casinos are suitable for high-rollers, no doubt. But what about the little guy? In many South African web casinos, you can bet the bare minimum and still be able to have fun. You can stretch R200 for an hour if you don't lose too much. Perfect, if you don't have too much money to spend.

Free spins

Ever been in a situation where you are not sure, whether to play for money in a slot? Normally internet casinos give you a small number of free spins or bonus money as a no-deposit bonus so you can test it before making an investment.

Casino bonuses

Speaking about bonuses, there's tons of money up for grabs. On average, you'll be offered anywhere from $200 to $5,000 in bonus money. But don't get too excited about the sum, it's not like everybody gets $5,000 as soon as they register. In most cases, the bonus is a multiplier that is applied to your deposit. This means it is more beneficial to look for what conditions will benefit your deposit best, not for the best sum.

For example, you want to make a deposit of R500. There's one real money online casino South Africa that offers a 100% match bonus that will give you up to R3,000, and the other casino, offers a 200% match bonus that will give you up to R1,000. What do you choose? If you chose the first one, judging from the bigger sum total, you just robbed yourself off R500. In the first scenario, you'd only get R500 on top of your deposit, as it gives you 100% more. In the second one, you'd receive R1,500 in total.

This is just an example, but you get the point. Bonuses are lots of fun if you know how to use them properly.

Promotions and tournaments

Online gambling sites want to sell their products, and you want to have fun. Where do your interests intersect? Well, the quality of games they allow on their platforms is one thing. Another big thing is promotions and tournaments. Many game developers start giveaways on new releases to get more people to try them. This might be as big as $75,000 in total, like of the latest promotions from Pragmatic Play.

Others create a system of tournaments and cross-game events, like Quickspin does, to make it more interesting for you to play for real money, and to stimulate competitive behaviour with big prizes.

Jackpots

Let's face it, getting a huge win is present somewhere in your dreams, even if you don't play for that exact reason. There are more chances of that in an online casino, at least by our estimates. There are list of casinos that offer progressive jackpots in certain games, game developers that introduce their own patented jackpot schemes, like RTG, and those that weave networks of jackpots between many online casino sites to make the wins truly huge. There are plenty of options.
On the Negative Side
Addiction, financial ruin, and other ills

Let's get this one out of the way. Does online gambling for real money predispose you more to addiction than land-based gaming does? Probably yes, at least a bit, since the access to it is literally in your pocket. Does this mean that you will turn into an addict and ruin your life because of the game? Not necessarily, as there are millions of people who gamble occasionally and don't suffer any negative consequences.

That said, you have to gamble responsibly, as there are a lot of studies say that gambling is much more addictive than internet gaming. You has to know your limits, not use online gambling as a way out of your troubles, but as a fun pastime, and you should be alright. If at any point you think you can't handle it, don't be afraid to ask for help and support from your close ones, or dozens of centers worldwide and in SA.

Rogue casinos

Since the web is harder to track than the real world, you may not be realizing you are playing at a casino that is set out to steal your money. Many have suffered this fate, but you don't have to. If you want to play at the best online casinos in South Africa, just check out our curated list. If you want to know how to spot a bad fruit yourself, look for their license and withdrawal policy first.

It is incomparable with a land-based casino experience

Visiting a casino real money website is a treat you give yourself. You gamble, live in a nice hotel, go to a spa or to a theme park, eat out. You live like a rockstar. Casinos on the web are quite different. They only give you the first element of that list, real money online gambling. But isn't that the core element of any casino?

You will never have the same experience in a land-based and an internet casino. What will be the same is the adrenaline rush when you see the reels spin, the joy of victory, and monetary gains when you win real money and monetary gains. If that's what you are in for, welcome.
What Types of Games There Are in an Online Casino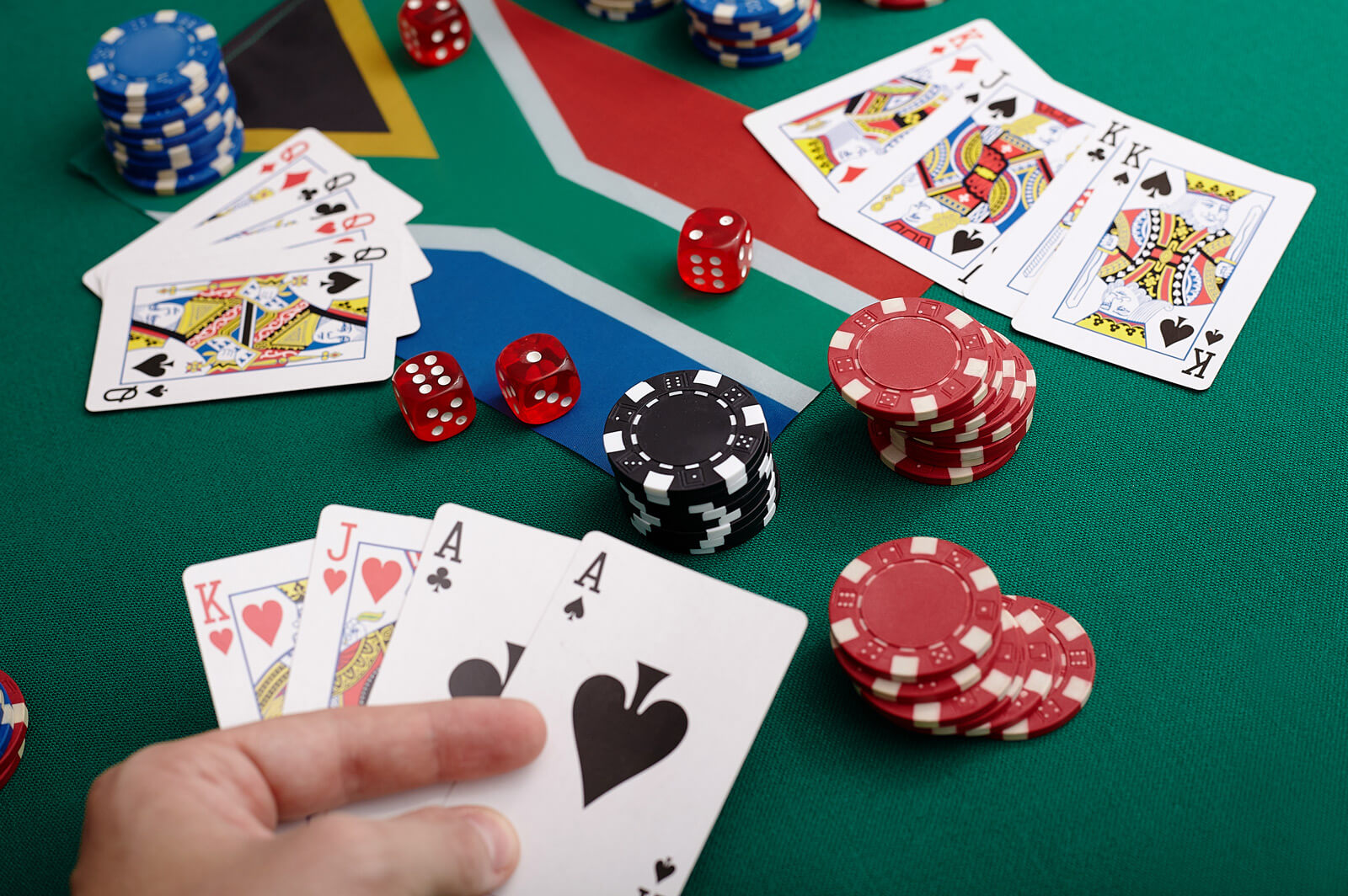 There are tons of games you can play at an online casino. Here are some basic types:
Table games
Table games are a classic in the casino. The first land-based casinos had no slots in them and operated solely on table games. These include blackjack, craps, baccarat, roulette, and kinds of all table games, poker. You can find Texas Hold'em, Omaha, Stud, and Caribbean poker in most South African online casinos, but some will offer additional exotic types.
Roulette
It's impossible to imagine to play online casino with real money without trying roulette. It's simple – the ball spins around the wheel. The wheel has sockets marked with numbers. The task is to guess where the ball will land. Many additional bets contribute to the roulette's replay value and place it among the most popular casino real money games.
Blackjack
Expert African players know most blackjack variations have a low house edge in online casino play for real money. Your "only" task is to beat the host by having a closer card value to 21 than them. Most beginners start with blackjack when visiting an online casino to win real money.
Baccarat
Baccarat is another card game with a long history. You have players' and bankers' hands, and your goal is to wager on the correct prediction. It's fast-paced and exciting, putting it among the online casino games real money players in South Africa should try.
Poker
It has several popular variations, such as Texas Hold'em and Omaha Hi/Lo. Poker is a card game you'll often find in real money casinos South Africa. The usual goal is to have a stronger hand value than other players. You can play against the dealer, while some real-money online casino platforms organize cash games and tournaments to compete against other players.
Video Poker
Video poker is among the classics, as it used to be popular in land-based facilities. Jacks or Better is now available in a wide range of online casino games for real money South Africa, and it uses the same rules as offline casinos. You play video poker alone, and your task is to assemble the strongest hand value. Payments depend on the version picked when gambling online for real money.
Bingo
Bingo used to be a real cultural and social experience that gathered many people in bingo halls. Today, you can visit a casino to enjoy it. The concept involves matching the numbers on your slip with the ones drawn. Depending on the casino real money brand's rules, you can pick classics like 75 and 90-ball bingo or fast-paced 30 and 50-ball versions.
Lotto
Lotto has a similar concept to bingo, with the difference you pick the numbers for your ticket. However, the formats are different and depend on the brand players choose. If you match the numbers with the ones on your ticket, the real money online gambling platform pays a prize.
Craps
If you watched a dice game in a movie, the odds are that was craps. And if you like to play casino online for real money, you can try it. Craps are a fun and fast game, and African players enjoy the wide wagering selection available.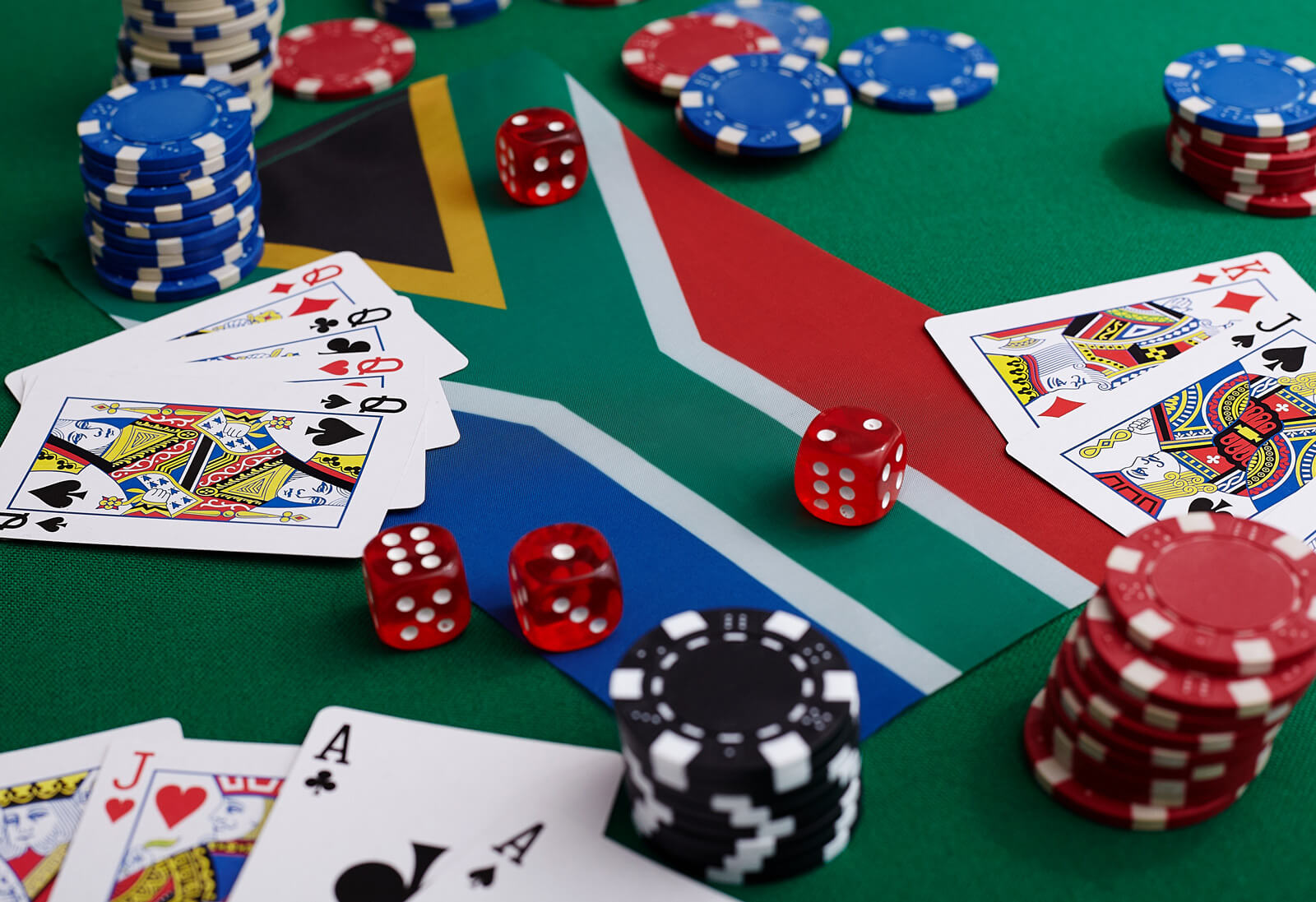 Classic slots
Poker-based slots, fruit slots, animated slots, themed slots, you name it. Web casinos have a significant number of those. The variety of online slots now is endless. They range from really old-school ones like The Book of Ra series to cinematic ones like Hanzo's Dojo, or interactive ones like Cops'n'Robbers. It is a matter of your choice of what to play.
Progressive slots
Progressive slots are those that feature a progressive jackpot. This means each time you place a bet, the jackpot increases, leading up to huge sums and huge wins. Some developers combine all their slots in one jackpot line so that bets from many casinos count, and you can have a truly massive win.
Live casino
For those, who wish an experience somewhat reminiscent of the land-based casino one, there's live top online casino real money South Africa. You can play live casino games or try out a table game of your choice with a croupier live. A handsome man or a beautiful woman will take your bets and announce your wins. This may come at a slightly bigger price, but it's worth it.
Bonuses and Promotions at the Online Casinos Real Money Platforms
Are you ready to test online gambling for real money? The competition among web casinos is fierce. It's why they offer bonuses to attract new players. Promotions and loyalty programs aim to motivate visitors to stick to a specific online gambling platform.
Here's a quick overview of bonuses to expect at top real money casino sites in South Africa:
First deposit match. The first deposit match as a part of the welcome bonus is the most common bonus for new players. It involves matching the deposited sum with bonus funds. For example, a 100% match means you'll receive an additional R10,000 if you invest R10,000. There are a maximum limit and wagering conditions in each real money casino online, so read the terms first.
Other deposit matches. Depending on the South Africa real-money online casino platform, matches are available for other deposits, too. For example, some websites have second and third deposit matches. Others offer boosts on a particular day, or for a specific game, etc.
Free spins. This bonus targets slot fans playing casino games online for real money. Some platforms limit you to using these spins on particular slots.
Loyalty programs. The usual concept involves earning points while you play online casino. Then, convert them to cash, bonus funds, merchandise, etc.
Races and other competitions. Slot races are popular to promote a particular machine. If you are among the best players during the promotion, the casino online real money pays a prize.
Types of Real Money Online Casinos in South Africa
You'll find two common online gambling real money platform types in South Africa:
Instant Play. The only thing you need is to start a web browser and navigate to the desired website to play online casino games for real money. It's necessary to register and deposit funds, and you can start playing immediately.
Download. This approach requires downloading casino real money South Africa software to the desired device. That includes desktop PC software or mobile real money casino apps South Africa for Android and iOS devices.
Deposit and Withdrawal Methods at Real Cash Casinos
EFT transfers. A convenient way for SA players to deposit to an online casino with real money options. The popular methods include EasyEFT, Instant EFT, SiD Instant EFT, etc.
Credit and debit cards. Visa is the most popular option, but SA players often use MasterCard and American Express.
E-wallets. These allow keeping your bank account data safe while having a simple way to deposit. PayPal, Neteller, ecoPayz, and Skrill are among the common options.
Crypto. Best online casinos will also support digital currencies. You can deposit with Litecoin, Bitcoin, Ethereum, Dogecoin, and other cryptos.
Why Must You Try Playing Real Money Casino Games?
Here are a few top reasons why players should try casino games that pay real money South Africa available:
It's a fun experience. You'll love casino games if you like leisure activities that deliver thrilling entertainment.
Try different games. Spinning the reels is a favorite for slot fans. Others enjoy roulette, and some prefer outsmarting the dealer in blackjack. The fun never stops due to an impressive game selection.
You choose the wager size. Each online real money casino South Africa players visit offers multiple betting size options. Whether you are a high-roller or a casual player, you'll find a sum that works for you.
Regulation of Real Money Gambling in South Africa
After the establishment of a democratic government, South Africa made different gambling forms legal. The 1996 National Gambling Act confirms that. You'll find many land-based casinos throughout the country.
The National Gambling Board is the primary regulatory body. Most online casinos based abroad acquire licenses from gambling commissions of the United Kingdom, Malta, or Curacao. It's imperative to choose only online gambling real money South Africa platforms with valid licenses. It's wise to stick to the platforms recommended by CasinoHEX experts.
Do Players Actually Win Real Money at Online Casinos?
Yes, but that doesn't mean winning is guaranteed. Casino games that pay real money require wagering actual cash on a particular outcome. If you predicted the outcome correctly, you get a prize. The sum you receive will be paid according to the game's rules.
Therefore, you can actually win cash in an online real money casino South Africa. However, it's necessary to pick wagers smartly, and it ultimately all depends on whether you'll have enough luck to win. But even if you don't win, the best online casino for real money guarantees a memorable experience!
Real Money Casinos Online FAQ
It's an online casino for real money. Should I pay to participate?

The short answer is yes, of course, you have to pay, it's gambling for real money. In order to win real money, you have to place a bet. There are a couple of nuances, however. Some casinos offer a no-deposit bonus so that you can test it before you play it for real money. This can be either in free spins, or a small sum of money. Then, you can find a slot you want to take a look at for free on the web and give it a couple of spins in the free mode, before playing it in your casino.

Is my deposit secure in an online casino?

Are bank deposits secure? Not all of them. The same goes for real money online casinos. Some are out to trick you. Others are completely fair and will bring no harm. All South African casinos listed on CasinoHEX are secure, give them a look.

Are games at an online casino for real money fair or rigged?

That is very easy to answer. Just look at the bottom of the page on any casino site. If it has badges of eCOGRA, MGA, Gambling Commission, or any other controlling or certification entity, you are good to go. These respectable companies will not let any cheating casino slip through. All the good ones work on random number generators, making your win or loss random.

What is RNG?

RNG is a random number generator, a casino software that generates the symbols you spin on the reels and determines your wins and losses. It was only in the very old land-based slot machines that the reels were actually spinning. This is long since been replaced by RNG software, which makes it possible to make more different and provably fair games.

Are there any deposit and withdrawal limits?

In most casinos, there are. They differ from a casino to a casino, however. Take a deeper look into any casino you'd like to know more about in our reviews.

A casino with real money is offering a no-deposit bonus. Doesn't that look suspicious?

It's not. It might seem as though casinos are ripping themselves off by doing that, and will try to get something out of you in a fraudulent way later. In most cases, they're not. Casinos actually are better off offering no-deposit bonuses, as they get more people to try in the first place. When some of them stay and play, that's when the casino is getting their profits.

What are the payout percentages?

The payout percentage is the amount of money you are going to get back from a slot. This number is based on complicated mathematics, and explaining it won't do much. However, you should know that in any decent slot it starts at 95%, and that is the amount of money you are getting back in the form of winnings in the long term.

Can a player download casino software from App Store or Google Play?

There's a problem with that. Neither App Store, nor Google Play will accept any real money gambling software due to their internal policy. If a casino doesn't have software on these platforms, it doesn't mean it's a rogue. You can download their software on your phone from the official site. Be careful, though, as not all casinos are trustworthy. Only pick those that CasinoHEX rates as respectable.

I have a banking or other problem at an online casino. What do I do?

No need to worry, these kinds of things happen sometimes. Malfunction or otherwise, contact the support as fast as you can and describe your problem in detail. Most will be cooperative. CasinoHEX only lists casinos whose support has proven to be reliable.

I can't find a withdrawal policy in my casino. Can I just figure it out later?

No, you can't. An easy-to-understand withdrawal policy with no loophole is crucial to the casino being reliable. If you can't find one, you'd better read our review on that casino.

Will my money be safe?

In a casino that we list our site, yes. No respectable casino will steal from you. The only trouble you may have with your money is you spending too much.

How does withdrawal work?

This differs from one site to another. They support some payment options as deposit only, and will probably have a short delay on withdrawal in others. To know more, read the withdrawal policy of your casino, or check out our reviews of casinos and payment options.

I was looking for a land-based casino game in my casino, and couldn't find one. What's wrong?

It may be that the casino you were looking for that game in just doesn't have it. Not all real money online casinos have old-school games. Look for WMS or Novomatic casinos, if you want that vintage feel. It also may just be that this exact game is unavailable online, as it wasn't remade. In some cases, a similar game is available for play, like in the case of Columbus and Columbus Deluxe, the latter one being available online.
References