Online Poker South Africa
People from SA like to play different games, but poker is incredibly popular in this country. The game gets more fans every year because it is fun and offers very good odds of winning.
Would you like to play online poker in South Africa? If the answer is yes, you will need to find the best legit gambling websites. That is not an easy job because South Africa online poker focuses on international sites. Due to laws and regulations, there are no operators based in SA – all of them are based offshore.
Players need to invest a bit of time and effort to find trusted platforms, especially if they plan on investing real money. Fortunately, we want to make your job easier! Our team selected the top online poker real money South Africa operators. We used years of experience when analyzing the platforms, and also read expert reviews and user feedback.
The primary priority was to identify safe gambling operators. That means they will protect your data and funds and offer fair play conditions to all players. Here is more about our criteria and other details about online poker South Africa!
The Best Online Poker Sites in South Africa 2021
Advertising Disclaimer
CasinoHEX.co.za is an independent review website that helps South African players to make their gambling experience fun and secure. We share useful guides, gambling tips and evaluate games, casino operators, and software providers at the website. When our site visitors choose to play at one of the listed and recommended platforms, we receive a commission. However, our team of gambling experts lists only trusted and reliable brands that meet strict criteria and provide high-quality service.
The History of South Africa Online Poker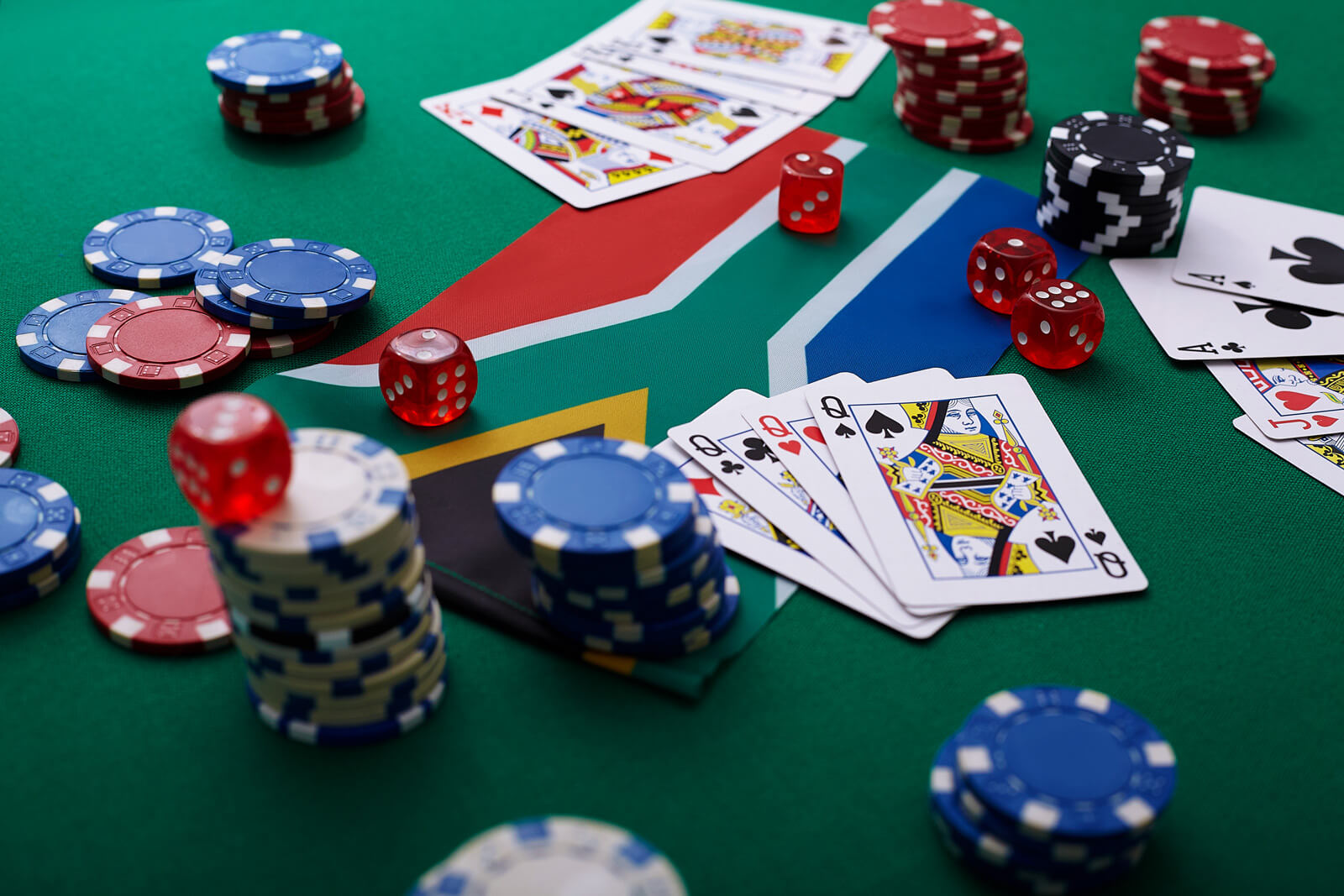 The history of online poker for real money in South Africa is different from that of any other country. The appearance of the internet made casino games more popular than ever. Poker is at the very top of the list when it comes to popularity. If you check out the Hendon Mob Poker Database, you will find numerous events occurring throughout the world.
As for poker, it has been extremely popular in SA for decades. Instead of finding the best online poker rooms South Africa offers, they played in land-based facilities. Furthermore, playing card games in offline casinos are still widely popular in this country. However, many players migrated online since it is a more comfortable (and fun) way of enjoying this game.
What to Do to Take Part in Online Poker in South Africa
Before you check out the list of best online poker sites for South Africa, it is crucial to understand it.
Basic Online Poker Rules to Play a Fair Game
We will focus on Texas Hold'em since it is the most common live online poker South Africa websites offer. Each participant gets a set of cards (two). Don't show them to anyone, but check them out!
The initial betting round starts. Everyone has the right to raise the stakes, call (follow the bet), or fold their cards. If someone raises, you must follow to stay in the game. Wait for your turn before revealing your decision. Once everyone gets their betting turn, the game proceeds.
The dealer reveals three cards. It could be a live dealer or software at South African poker sites, but the rules are the same. Combine the three cards with the ones in your hand to get the best possible combination. The next betting round starts whether you play online poker South Africa free or paid variation.
The dealer reveals the fourth card, and another betting turn begins. After it finishes, the dealer reveals the fifth card, and the final betting round starts.
All active players now compare their combinations. The best combination wins that round.
Online Poker Hands from Lowest to Highest Value
Pair – a pair is the lowest possible combination, and it means that you combined two cards like 9, 9 (or 9 in your hand, and 9 on the table).
Two pairs – if you add another pair, you get this combination when playing poker online South Africa. For example, Q and 7 in your hand, and Q and 7 on the table.
Three of a kind – these are three cards of identical value (7, 7, 7).
Straight – a sequence of five cards (for example, 3, 4, 5, 6, and 7). They don't need to be in the same suit. A straight with A as the highest card is stronger than a straight with the K as the highest.
Flush – this involves five cards in an identical suit. For example, 3, 5, 7, 9, and Q of hearts. Please note that a flush with an A as the highest card is stronger than a flush where K is the highest.
Full house includes three of a kind + another pair (for example, three 8s and two As).
Four of a kind – it is also known as poker.
Straight flush – a five-card sequence of cards in the same suit (6, 7, 8, 9, and 10 of spades).
Royal flush – the strongest possible straight flush (from 10 to A in a single suite).
How We Check and Rate the Poker Websites in South Africa
Are you wondering how we picked the best South African online poker sites? These are the criteria we considered:
Licenses – all real cash poker sites we selected to have the required licenses. That guarantees they comply with the latest industry standards and secure a safe environment for playing.
Game selection – we analyzed the available poker variations and event types, such as cash games and tournaments. A versatile offer is important to suit all needs.
Mobile gaming – online poker sites in South Africa should support playing via desktop computers and mobile devices.
Bonuses and promotions – a welcome bonus online casino free spins can give you the jumpstart you need when starting to play. Many platforms also offer complimentary points and other promotions for loyal players.
Customer support – if a problem emerges, customer support should be capable of resolving it efficiently.
The Most Popular Online Poker Games in SA
Top-rated SA poker sites offer different game types and events. When it comes to poker variations, you can find:
Texas Hold'em – the most popular variant that is extremely easy to learn. The majority of games are focused on this variation.
Omaha Hi-Lo – another popular option for playing online poker games. The difference is that you get five cards initially in this variant.
Pot-limit Omaha – it involves small differences compared to classic Omaha, including a limitation on stakes.
As for event types, you might encounter:
Cash games – the stakes can vary from as low as $0.01 to $50 or more.
Tournaments – freerolls are great for newbies since you don't have to invest anything. You also have tournaments with buy-ins and a prize structure.
Casino poker – this variation involves playing against a dealer. It could be a machine or an actual human dealer. For the latter, look for a casino offering live gaming sessions.
Top Websites to Play Online Poker in SA
Intertops Poker – it includes a generous bonus and promotions for loyal players. Apart from cash games, players can take part in small and large tournaments.
Unibet – it is primarily a betting platform, but you can enjoy poker, too. Smartphones and tablets allow playing on the go.
Partypoker – a specialized poker platform with a tempting bonus for new players from SA.
888 Poker – an international platform with numerous deposit options and tempting bonus deals.
TigerGaming – the minimum deposit is low, and the bonuses are high on this site.
Is Online Poker Legal in South Africa?
Are there any legal online poker sites in South Africa? The laws are complex, but the 2004 National Gambling Act indicates that internet gambling is outlawed. This regulation is outdated, and the government tried to change it on numerous occasions.
However, the bills for Amendment Acts haven't been passed until this point. It is because land-based facilities do not want to give on the revenue. That means playing that online poker South Africa illegal status remains active. However, many offshore-based sites offer their services to SA players, and they are joining their platforms. Online poker South Africa legal status should change soon. It seems like a matter of time when the government will relax its regulations and allow all internet gambling activities.
Benefits of Playing Online Poker
If you play poker online South Africa, you can choose between free and real money variations. Here is why players love both!
Online Poker Real Money Advantages
More tournaments and events – the best online poker shop South Africa offers will focus on real money players. That is why they offer more competitions and events for those ready to invest actual cash.
Additional excitement – for some players, real money adds to the excitement when playing. Whether you use an online poker South Africa app or play via a web browser, the thrill will be there.
Tempting bonuses –deals for new players and loyal customers are incredibly tempting. You can even find dedicated mobile online poker South Africa bonuses for those playing on the go.
Much better than land-based facilities – you can play at any time of the day and night. Additionally, there is no waiting around, and you don't have to get dressed and waste your time traveling to the casino.
Free Online Poker Advantages
Get some practice – if you never played before, the best free online poker South Africa can offer is a safe bet. That way, you can learn how everything works before investing real money.
Experiment with different strategies – playing for free allows you to try different playing styles and find one that suits you.
No risk involved – it is like ordering poker sets online South Africa websites can offer and play with your friends. You don't invest actual funds, so there is no risk involved.
Online Poker: Winning Tips and Odds
It ultimately depends on luck, but if you play real money online poker South Africa the right way, you can increase your winning odds. Here are some tips to consider!
Online Poker Winning Odds Calculation
If you are inexperienced in playing online poker sites real money games, how about consulting an odds calculator? 888 offers an excellent poker odds calculator that players use to simulate the current situation in hand and discover the odds of winning at that moment.
5 Best Tips to Win at Online Poker
Pick the best online poker sites South Africa has to offer. That way, you can rest assured the platform offers a safe environment for playing your favorite game. It will ensure you can focus on enjoying the game, which will ensure that you play at the top level.
Start with low stakes. Don't invest big money right from the start. Instead, get comfortable with the game and the platform. You will feel more confident in online poker real money South Africa with big sums once you know how everything works.
Use welcome bonuses. Top South African online poker sites in 2023 all offer tempting bonuses for new customers. Take advantage of that to get a jumpstart when playing.
Always play when relaxed and focused. If you like online poker South Africa real money tables, always focus on the game. Those who are nervous or distracted by other people or items shouldn't play. You increase the winning odds by focusing on your game.
Apply responsible gambling rules. The National Gambling Board has an entire program focused on responsible gaming. Make sure to invest only the money you can afford to lose, avoid borrowing funds for gambling, and never let poker stop being fun!
Online Poker Sites Deposit and Withdrawal Methods
Various payments methods allow players to play poker online for money South Africa:
Credit cards – this includes primary Mastercard and Visa.
Web-based wallets – the list includes Skrill, ecoPayz, and similar options.
Bank transfers – the standard wire transfers might take a couple of days to process.
Some deposits are instant and can secure funds to play online poker in South Africa immediately. Withdrawals take a bit more time – it varies on the method, but you might need to wait several business days before the process is finalized.
Online Poker South Africa Glossary
Big blind – a mandatory bet placed by the player playing second after the dealer.
Call – calling someone's bet to stay in hand.
Dealer – the person who is dealing with the cards – one player always assumes a dealer's role even if a computer or an actual dealer deals cards instead of them.
Flop – the first three cards revealed by the dealer.
Fold – folding your cards and giving up your right to win the current hand.
Pot – the amount of money invested in the current hand by all players playing.
Raise – investing more money on top of the sum, you must pay to continue playing.
River – the final card revealed by the dealer.
Small blind – a mandatory bet placed by the player playing after the dealer at online poker sites South Africa.
Turn – the fourth card revealed by the dealer.
Online Poker Game FAQs
Is Playing Online Poker in South Africa Safe?

As a player from South Africa, you will be playing on international websites. These platforms welcome players from all around the world and have all the required online gaming licenses. Picking a trusted site, such as the ones mentioned in our list, it is perfectly safe to play online SA.

How to Play Online Poker in South Africa?

Everything starts by opening an account on the selected website. After registering for an account, play for free or add funds to it is required for playing online. Either way, your next move is picking the desired event or table. Make sure that the stakes fit your preference. After you are seated, or the event begins, you will be dealt into the game.

Can You Earn Money from Online Poker in South Africa?

Yes, it is possible to win at online poker in South Africa. However, please note that playing for real money should be taken seriously. For starters, you will need a bit of luck and skill to win. Additionally, casino gaming should always be about having fun, so applying responsible gambling rules is imperative.

Do Smartphones Support Playing Poker for Real Money?

Yes, most major online poker websites like Intertops and Partypoker are compatible with portable devices. That means you can play on the go, whether you choose to visit the website or download a dedicated app. You should have a valid and stable internet connection for an optimal gaming experience.

Is Online Poker Illegal in South Africa?

If you consult the regulations, you will discover that online poker is outlawed in South Africa. The government has been working on a solution to relax the regulations. However, the land-based establishments seem to be blocking online gambling to keep all the profit to themselves. Despite that, you can find many international sites where you can enjoy playing poker over the internet.

What Is the Best Website to Play Online Poker?

Since you might also be wondering, is it legal to play online poker in South Africa, let us tell you that there are no SA-based sites that offer this game. Instead, players focus on international platforms, and they are the best choice. Intertops is an excellent pick for all poker fans – the platform offers a tempting welcome bonus, which is compatible with mobile devices.

Can I Play Online Poker Today?

It only takes several minutes to get everything up and running for playing online poker. In case you want to play for free, don't hesitate to start immediately after registering. Alternatively, add real money to your account and start playing. Either way, nothing is stopping you from starting your poker adventure today!

How Can I Deposit to Play Online Poker in South Africa?

It is possible to use a wide range of payment methods at online casinos available in SA. Players find Visa and MasterCard to be the fastest way of adding funds to their accounts. Neteller, Skrill, and other e-wallets are another option that offers instant deposits. Although they are not as popular and take a bit of time, most platforms support bank transfers.

Can You Play Online Poker in South Africa for Free?

Yes, most websites have the option to play poker for free on their platforms. It is an excellent way to test the site and see if it fits your preference. You can continue playing for free as long as you want and mix and match with real money events.

How Much Can You Win by Playing Online Poker?

There is no limit on how much you can win by playing online poker. It depends on the tournaments and websites you select. While you are welcome to play at tables with high stakes, work on your skills first, and always remember that playing poker is primarily about having fun.